How To Make Prank Calls Over LINE App with Voice Changer Software
LINE
is new on the market, but it has soon become one of the most popular VoIP and messaging service in Asia, and in other parts of the world. This is because the program is neat and well-made for making unlimited free calls to other
LINE
users no matter what type of devices and platforms they are on.
In this page, I will show you how to tweak
Voice Changer Software Diamond
to work with
LINE
as if it is a
LINE
voice changer for
real time voice changing
.
GENERAL IDEAS
AV Voice Changer Software DIAMOND 9.5 is one of the best version of voice changing software products line from Audio4fun that can give much more natural output than any earlier version ever. Its built-in virtual audio device (Avsoft Virutual Audio Device) technique allows the program to mix up with any VoIP app to morph and change the voice in real time.


Voice Morpher feature of the program is the key feature for disguising or improving your voice over the voice chat sessions on LINE.
Voice Beautifying is the another newly added feature to enhance the natural of of your improved voice.
Requires:
AV Voice Changer Software 9.5 or above.
LINE desktop client installed.
A good headphone/mic is highly recommended for better output of voice over recordings.
The headphone will also help to prevent feedback sound and noise during the voice over recording.
Here's how:
Hit Setting icon at the top left corner of the program's main GUI to open the program's Settings dialog box.

In Settings dialog box
Select Call tab
Under Microphone option, select Microphone (Avsoft Virtual Audio Device)
Apply settings and close the Settings dialog box.
ALL DONE
From now on, if you want to have your voice changed while making calls over LINE, you just need to run the AV Voice Changer Software program along with it.
You can always reverse the settings back if you do not want to use the device from AV Voice Changer Software program any longer.
** If you want AVsoft Virtual Device become default driver for your microphone in all cases so that you do not have to do the above steps over and over again with each and every audio processing programs, you can try this tip.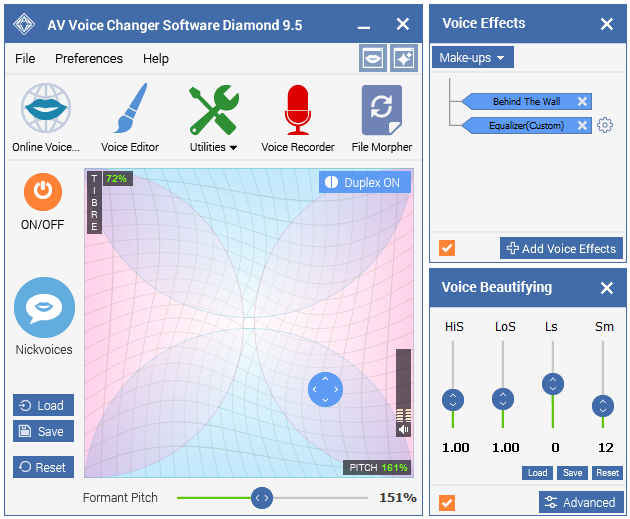 GOOD LUCK!
Or
Buy LINE Voice Changer Software Now

to

Save 30% with exclusive Voice Changer Software Coupon Code
Or you may want to save this special exclusive
VOICE CHANGER

COUPON CODE

for later use to

SAVE UP TO 30%

on any of Audio4fun's products: